7th January 2021: Arrangements for services during Lockdown
All services have moved on-line with the Sunday service now being broadcast at 10am. You will be able to join this by clicking on the following link a few minutes beforehand: Girton Parish Church YouTube Channel. The service on 31st January will be broadcast from Madingley with other Sunday services coming from Girton (ministry team only admitted to the church). Afterwards there is an opportunity to meet up on Zoom to share coffee and fellowship. The link is the same as for the Morning Prayer and Compline services (see below) : https://zoom.us/j/99969825451?pwd=dlV4bkNHdlpWRWZNY0lFODBhUXhVUT09. Passcode: 476091.

You can download a copy of the Order of Service here:
Thursday's Service of Morning Prayer can be joined via Zoom at 9am. In addition Compline (Night Prayer) will be said at 9pm on Thursdays. To access these services on Zoom you can click on this link a few minutes before the service starts. Alternatively, use these details: Zoom Meeting ID: 999 6982 5451 Passcode: 476091
Paper worship resources are available for those without internet access. If you know of anyone who would appreciate these being put through their door then please get in touch . The resources for this week can be downloaded here: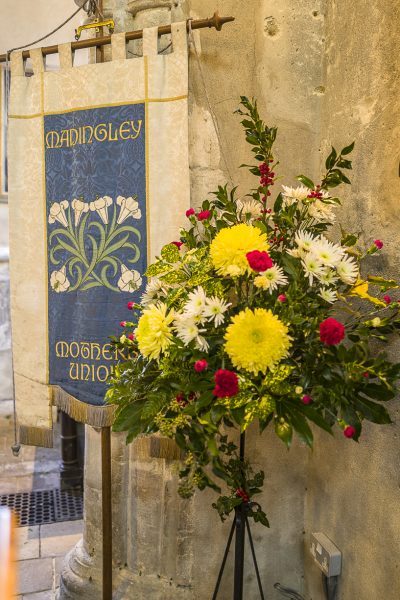 Morning Prayer: This short and informal time is an opportunity to reflect on the Bible together and to pray for the needs of the world, the church and ourselves. It lasts around 30-40 minutes (depending on how much there is to say about the readings and how much we have to pray for!). If you have a smartphone or tablet there's a convenient "app" called "Daily Prayer" that includes everything you will need (available at the Play Store or Apple Store).
A Prayer for all those affected by Coronavirus
Keep us, good Lord,
under the shadow of your mercy.
Sustain and support the anxious,
be with those who care for the sick,
and lift up all who are brought low;
that we may find comfort
knowing that nothing can separate us from your love
in Christ Jesus our Lord.
Amen.
The Collect for Epiphany
O God,
who by the leading of a star
manifested your only Son to the peoples of the earth:
mercifully grant that we,
who know you now by faith,
may at last behold your glory face to face. Amen.
The calendar of services at this church is below.