Madingley Parish Church is open for services in the church building every Sunday at 10.30am with Morning Prayer on the first Sunday of the month and a service of Holy Communion on other Sundays.
Sunday, 19th September – Holy Communion conducted by the Rev'd Christine Barrow to include Baptism.   Refreshments will be served afterwards.
Sunday, 26th September – HARVEST CELEBRATION with Holy Communion led by Rev'd Michael Bigg. For further information please see News post.
Although restrictions as a result of the Pandemic have been lifted we continue to be cautious and responsive to the local situation. Mask wearing is optional (in practice have found that everyone is continuing to wear a mask through personal choice), ventilation has been increased, hand sanitiser is readily available and some pews remain out of use. However, the singing of hymns has been reintroduced as has the option to come to the Communion Rail to receive Communion (or to receive from your pew).
To take part in the broadcast Sunday service, you are welcome to join the service at St Andrew's Church Girton at 10am. Please click on this link a few minutes beforehand: Girton Parish Church YouTube Channel. Afterwards there is an opportunity to meet up on Zoom to share coffee and fellowship using the same link as for Morning Prayer and Compline services (see below).
Thursday's Service of Morning Prayer can be joined via Zoom at 9am. In addition Compline (Night Prayer) will be said at 9pm, also on Thursdays. To access these services on Zoom you can click on this link a few minutes before the service starts. Alternatively, use these details: Zoom Meeting ID: 999 6982 5451 Passcode: 476091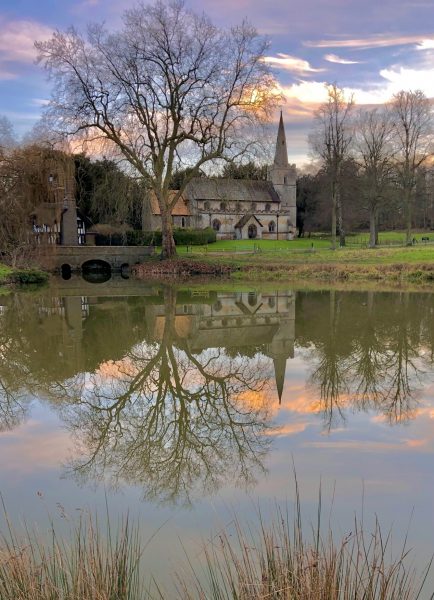 A Prayer for all those affected by Coronavirus
Keep us, good Lord,
under the shadow of your mercy.
Sustain and support the anxious,
be with those who care for the sick,
and lift up all who are brought low;
that we may find comfort
knowing that nothing can separate us from your love
in Christ Jesus our Lord.
Amen.
The Archbishops' Prayer for the Nation
Gracious God,
as we remember before you the thousands
who have died,
surround us and all who mourn with your
strong compassion.
Be gentle with us in our grief,
protect us from despair,
and give us grace to persevere
and face the future with hope
in Jesus Christ our risen Lord.
Amen
The calendar of services at this church is below.