Our dream is to become reality!  Plans to make Madingley Parish Church more able to serve its community can now go ahead – the fund raising is complete and a specialist building contractor is ready to start on site directly after Easter 2019. 
The Church Council is hugely grateful to everyone who has given financial support to this project so generously and to the Madingley community for their support and encouragement.  Sincere gratitude is also extended to the Garfield Weston Foundation, the Betty Lawes Foundation and Allchurches Trust for their donations.  Further information about these organisations is appended to this message. 
The West End Development Project includes bringing a water supply into the building and providing for waste to be piped into a cesspool to be located under the lawn to the west of the church.  This will enable an accessible toilet and tea preparation unit to be installed inside the building.  The vestry will be relocated next to the organ and a space for serving refreshments and meetings created.  Safety improvements include a new path leading from Church Lane and improved access to the tower for inspections and maintenance. 
The church will be closed from the beginning of May, reopening in September 2019.  During the construction period Sunday services will be held in the Village Hall. 
Alongside the preparations being made for the WEDP, some urgent repair works have been identified and you will have seen contractors working on a nave window and on the repair of stonework and broken roof tiles.  We hope that this work, aimed at keeping the building watertight, will be complete by Christmas. 
Madingley PCC gratefully acknowledges the support of the following charitable organisations: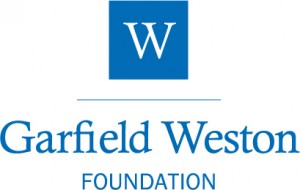 The Garfield Weston Foundation is a family-founded charitable grant-making trust which supports a wide range of charitable activities across the UK. Established in 1958 by Willard Garfield Weston, the Foundation has donated over £960million, becoming one of the largest and most respected charitable institutions in the UK. In the last financial year the Foundation has donated over £62million. The Trustees are descendants of the founder and the Weston Family takes a highly active and hands-on approach. Over 1900 charities across the UK benefit each year from the Foundation's grants.
The Betty Lawes Foundation supports appeals and not-for-profit organisations where donations will have a real and immediate impact.

Allchurches Trust is one of the UK's largest grant-making charities and gave £15.6 million to churches, charities and communities in 2017. Its funds come from its ownership of Ecclesiastical Insurance Group.