For the first time since 2018 the congregation joined with the Garden Team at Madingley Hall for the Open Gardens event as part of the National Gardens Scheme. The weather was kind and the gardens were, as usual, quite glorious.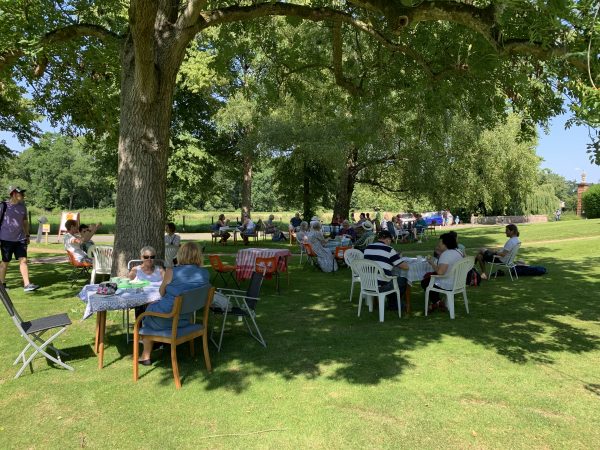 It was wonderful for the congregation to be able to make use of the new facilities provided by the West End Development Scheme which has seen an end to bringing buckets of water to the church for washing up. A huge variety of delicious home-made cakes had been baked to enable us to serve teas on the church lawn. Stalls selling plants, beautifully crafted cushions and second-hand books were also available.
Huge thanks to everyone who came and supported this event and to Richard Gant and his colleagues at Madingley Hall. The Parish Church Restoration Fund benefitted from money raised through the sale of teas and items from the church stalls.