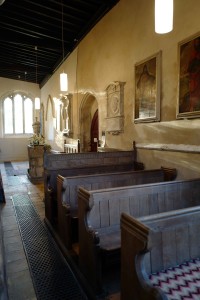 Volunteers from the congregation moved pews and furniture in the nave recently as a physical 'first step' towards realising the West End Development Project.  Three pews have been removed and the vestry dismantled and relocated.  This means that the north aisle has been opened up to enable light to flood in from the west, circulation has been improved and it is now possible for visitors to enjoy the paintings and statue to be found there.  With more space in the relocated vestry area it is now much easier for our church team to set up for services.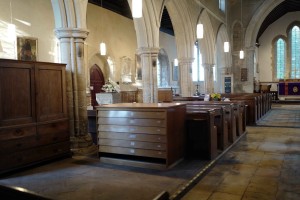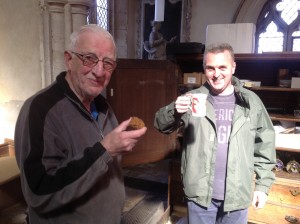 Completion of this project coincided with the Fund Raising milestone for April 2017 being achieved and even exceeded with £154,000.00 received in pledges and donations.  Huge thanks to everyone who has made this possible.  Our next milestone, on 31 August, will hopefully take us past the half-way mark.
If you would like to make a contribution to the West End Development Appeal please consider any of the following options:
Book the Madingley Harpist (see News item) madingleyharpist@gmail.com
Support the National Gardens Scheme Open Garden at Madingley Hall on Sunday 4th June 2017.  See https://www.ngs.org.uk/?bf-garden=11336 .
Download the West End Development Leaflet