Current residents of the village and congregation of Madingley were joined by the descendents of families who lost sons during World War One at a special event at the Madingley Memorial inside the Parish Church Monday 4th August 2014 at 7pm.
Madingley lost 16 men during the First World War including four sons and a cousin from the Barlow Family, three sons from the Saxby Family and two sons from the King Family.  This was a huge toll on the families and on this small community.  The Commemoration remembered and marked both their sacrifice and the life-long impact that this event had on families at home and those who survived.  Included in the commemoration were members of the families of current Madingley residents and congregation who fell during World War 1.
A small exhibition has been mounted in the church to accompany the Commemoration and visitors are most welcome to call in at the church to view it.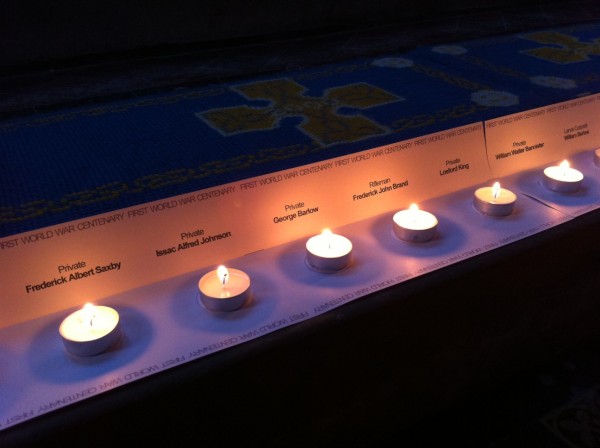 You may download a copy of the service sheet by clicking here: Madingley WW1 Commemoration Service Sheet rev5