The project is designed to improve the interior space of this much-loved historic building so that it can continue to serve and improve its hospitality to the local community, to visitors from far and wide and to the Madingley congregation.
900 Years of History
The church has a Grade 2* listing and is the oldest building in the village.  Many visitors come to find out about the history of the church and the village and this is possible because the doors are open 365 days of the year.
People from 36 different countries have signed the visitors book over the past 5 years – some have come to find traces of their forebears, some to admire the architecture and some to find a place of peace to reflect:
 "Came to see the ten roof angels in the tower.  Thank you having the door open."

"Wonderful World War 1 display – so interesting to hear of those local men who served."

"Quiet, peaceful and restful but still serving the community – one of the most beautiful and peaceful churches I have come across."

"We came to see the iconoclasm of William Dowsing and found it!"

"So well cared for. Glad to find such a lively and interesting church open: a credit to you all."
However, our ability to tell this historical story is severely constrained through lack of circulation and display space.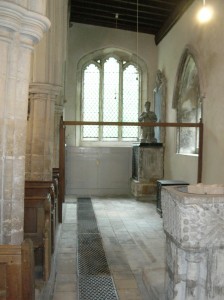 Today's Congregation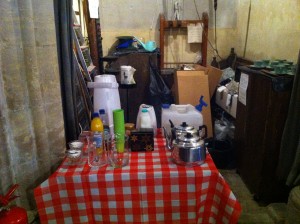 The current arrangement for the vestry and storage space is cramped and insecure.  There is no space available for serving refreshments after services or for children to play, no toilets and no running water – every drop is carried from the tap by the church gate. Fund raising and community events are a health and safety nightmare!  This lack of amenity restricts what it is possible to do.
The community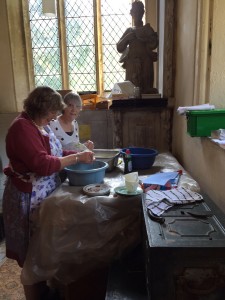 It is, of course, vital to the long-term future of the building that as many people as possible are able to use the building.  The Village School, Institute of Education and other organisations have held events here but the lack of even the most basic facilities of toilet and running water make this extremely difficult.  Requests to hold concerts and lectures here have to be turned down.
The Parochial Church Council has responded to these challenges with The West End Development Project which will provide:
 A servery and sink so that refreshments can be served after services, at concerts and social occasions.
An accessible cloakroom with toilet and store located in the base of the tower and improved access to the bell chamber.
Improved internal planning to enable social events, concerts, exhibitions and outreach sessions to take place.
A new vestry to provide a storage and support area for services.
Improved equality of access for everyone including resurfaced church path.
Ashley Courtney RIBA AABC  was appointed church architect in 2015.  His proposals respond sensitively to the existing historic architecture and he has produced an extremely detailed design.  Careful consideration has been given to archaeology, conservation of historic fabric and ecological matters.  Professional monitoring will be carried out through the construction phase.
Design Proposals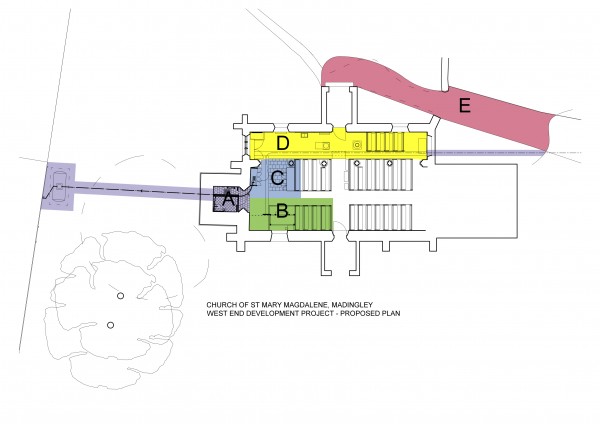 A        Accessible toilet and drainage to cesspool. Improved safer access to belfry.
B       Relocated vestry and organ. Essential plaster repairs in nave.
C       Tea preparation unit, servery and meeting space.
D       Improved circulation, meeting and exhibition space.
E       Resurfaced church path.
The organ will be moved eastwards to allow sufficient space so that a new vestry can be located in the west corner of the nave.

New servery unit that has drawers underneath the stone surface for vestments and storage cupboards at each end.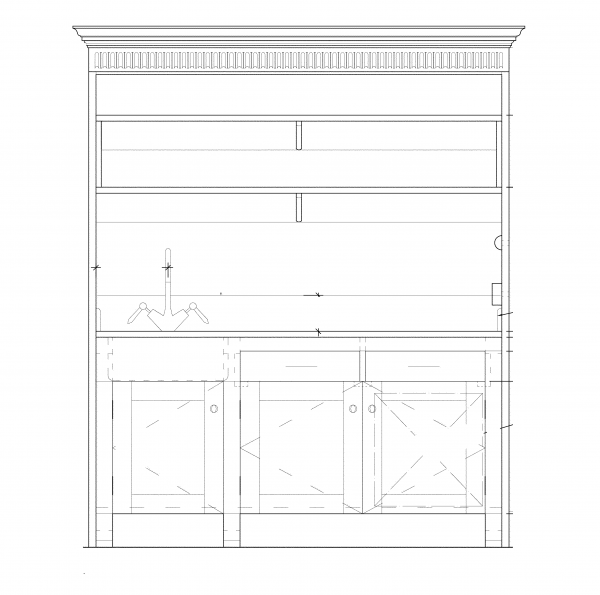 The tea preparation unit made with oak will house a sink, shelves, cupboards and work surface so we can enjoy refreshments in the church and offer hospitality to visitors.
Programme
The project was completed in September 2019.